Kitchen Cabinet Contractor in Léry
At Antony Ebénisterie, we offer our customers in Léry the possibility of renovating their kitchen cupboard, as well as building a new one. Our team of professional cabinet makers has the knowledge and expertise to carry out all of your kitchen furnishings projects. Our ancestral know-how allows us to offer our customers quality products, which they can keep for years.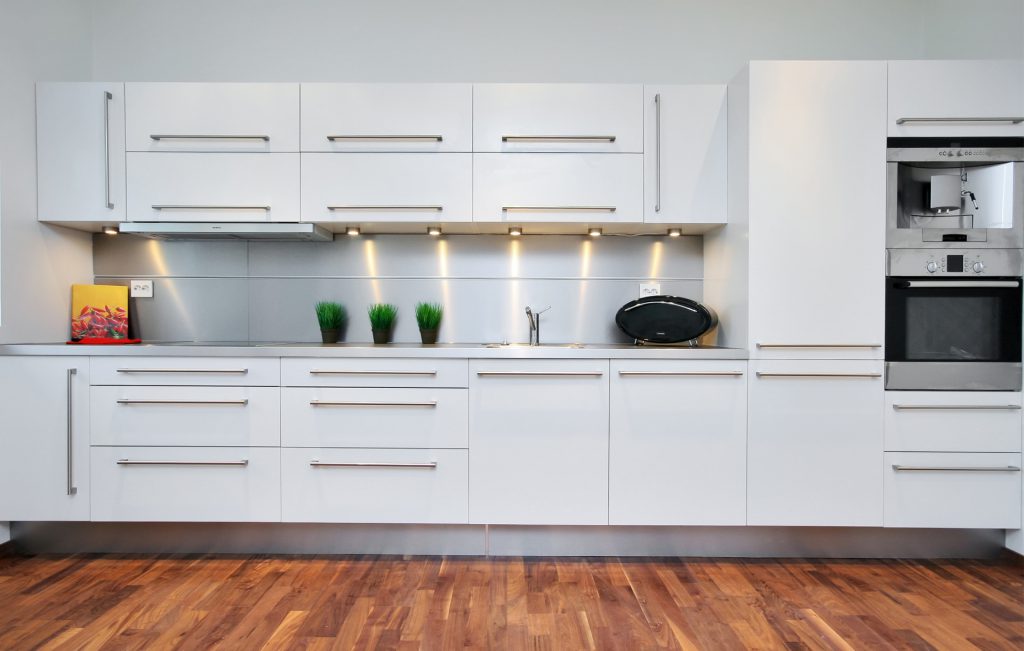 A kitchen cabinet like new in Léry
Are the effects of time starting to be felt in your kitchen? With Antony Ebénisterie, you no longer need to completely change your furniture! We work with the utmost professionalism to give a second life to your wooden kitchen cabinets.
It is true that one can find a multitude of methods of restoring kitchen furniture, to do yourself. You can choose to repaint your boxes in an original color or in a specific pattern. You can also remove your closet doors or replace them with glass doors to increase the space in your kitchen. Or, opt for a colorful or two-tone kitchen is possible and very trendy.
At Antony Ebénisterie, our kitchen furniture renovation technique consists of recovering virgin wood, devoid of any changes, and then reworking it. For this, we use the stripping and sanding of the cupboard doors as well as the wooden kitchen cupboards. In order to restore the shine to the wood to obtain a new appearance, we apply layers of stains as well as layers of sanded lacquer as a finish.
Thanks to our know-how, you will have the satisfaction of finding your furniture as on the first day.
No more searching: Antony Ébénisterie is the partner you need. Competitive prices and quality service.
Kitchen cabinet manufacturer in Léry
Catering is not enough for you and you want to completely change your kitchen furniture? With Antony Cabinetmaking, it's possible! Our teams make every effort to produce THE furniture that will perfectly adapt to your kitchen.
We work with you to choose the design, dimensions and finishes of your kitchen cabinet. We attach great importance to knowing perfectly the tastes and preferences of our customers in order to design a piece of furniture that suits their expectations. We will then determine together the material to be used for your furniture as well as its dye, in the bus so that it is in harmony with the rest of the kitchen. Our goal is that you like the kitchen cabinet that we design, which is why we create a model of the furniture before moving on to its manufacture. It is then that we can make some changes and review certain details with you, according to your indications. Once you have given us the green light for the model, we proceed to the manufacture of your kitchen cabinet in wood.
You will then have the chance to own a handmade and totally unique piece of furniture. Thanks to our tailor-made service, your wardrobe blends perfectly with the rest of your kitchen. Trust Antony Ebénisterie, we have been working in Léry for 24 years for all your kitchen cabinet design and restoration projects.