Custom Kitchen Cabinet in Candiac
Antony Ebénisterie has been working as a professional for 24 years for the design and renovation of kitchen cabinets in Candiac. Our team of professional cabinet makers makes every effort to offer our customers high-end and quality products. Whether you are an individual, a business or a company located in Candiac, we are able to carry out all your projects, from the simplest to the most complex.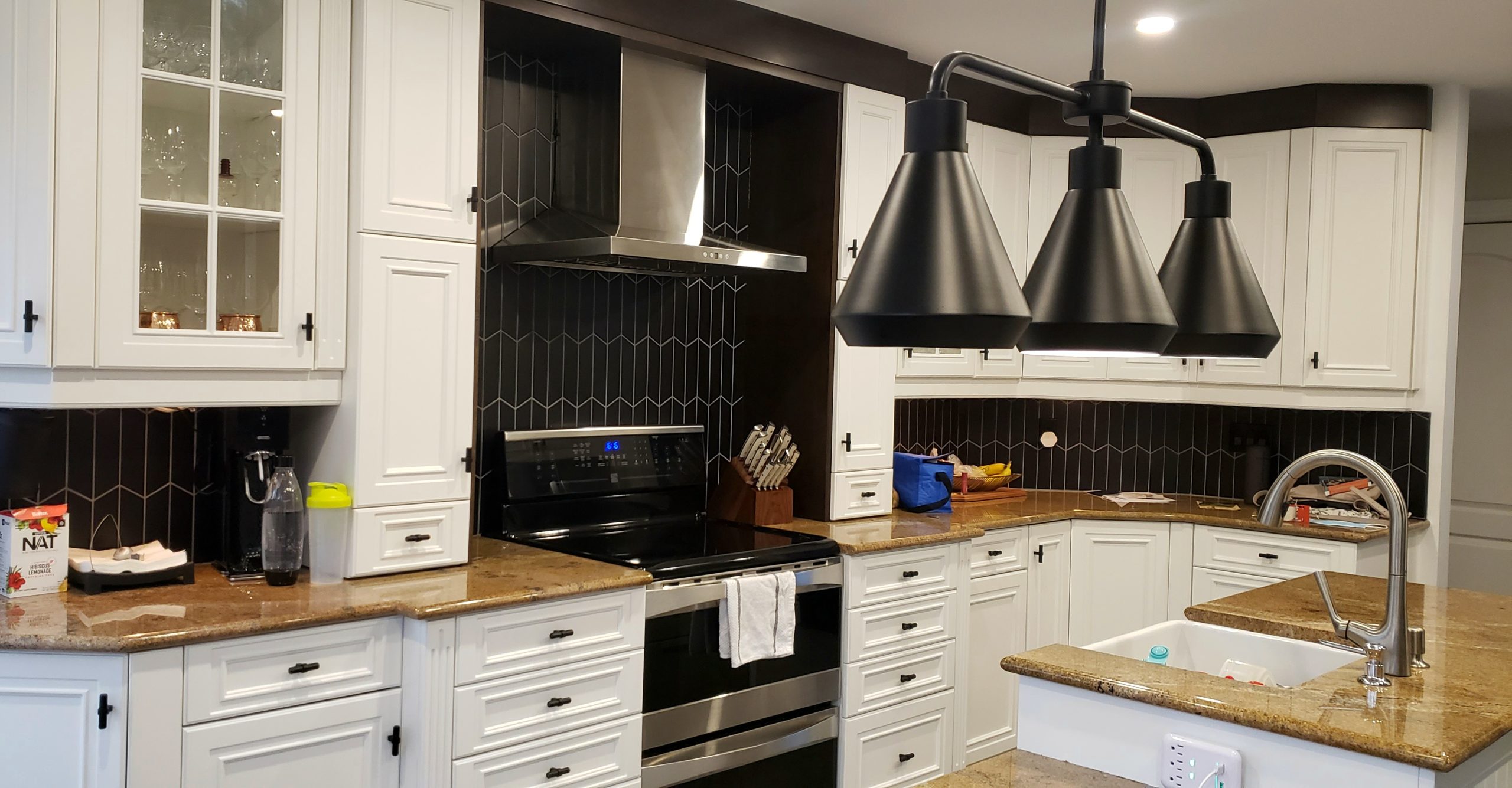 Importance of quality furniture
It is true that having beautiful furniture is important and essential in any building. Whether in a home or in a business, we must not overlook the effect that quality furnishings can have. We take pride in satisfying our customers and making them feel at home. We attach great importance to offer you furniture that matches your tastes and your personality, while ensuring a warm and pleasant atmosphere in your interior. The same is true in a business; mobilizing it and decorating reflect the brand image and create a pleasant working atmosphere.
No more searching: Antony Ébénisterie is the partner you need. Competitive prices and quality service.
Conception et la rénovation d'armoires de cuisines
The design and renovation of kitchen cabinets
It's the same thing for a kitchen. It is a living room that must be aesthetic and harmonious, thus contributing to the overall atmosphere of your interior. If you want to redo your kitchen or simply renovate your kitchen cabinets in Candiac, call on Antony Ebénisterie for high-end and quality work.
Whether for the design of a kitchen cabinet or for a renovation, our professional cabinet makers will accompany you throughout the creation process. Our company makes it a point of honor to collaborate with our customers on any cabinetmaking project, in order to respond perfectly to their needs.
We take all the necessary information to know exactly what you want for your interior and to understand your project and your expectations. We then create a model of the kitchen cabinet according to your tastes and we design or renovate it if it suits you. It is important for us to know precisely the tastes of our customers in order to design a product that will be perfectly adapted to the personality of the customer. This is why we ask our customers if they already have ideas for their kitchen cabinet, in terms of style, wood to use or even color.
At Antony Cabinetmaking, our team of cabinet makers is passionate about furniture and especially the restoration of kitchen cabinets. Their know-how as well as their expertise allows them to design unique furniture, to the delight of our customers. We make it a point of honor to do meticulous work in order to offer quality products that you can keep for years.
For any cabinetmaking project in Candiac, call Antony Cabinetmaking and we will take care of renovating your wooden kitchen cabinet.