Antony Ébénisterie is here for all your cabinetwork needs – we'll help you transform your initial idea into a practical design, create a cabinet according to those specifications, and create a finish that will fit your personality and your bathroom aesthetic! Whether it's brand-new cabinetwork or cabinet restoration, we've got you covered!
Expert Design
It doesn't matter whether you want something contemporary or traditional for your bathroom cabinetr – we do both trendy and timeless custom furniture.
Our expert team of designers can bring any aesthetic you imagine to life through our meticulous, step-by-step cabinet design process. We can help bring your ideas to life by carefully crafting a design that's both functional and reflective of your lifestyle.
Our talented and experienced designers will always find an optimal way to make the most of any space – and we always find a way to create detailed layouts and initial designs that our clients will be happy with.
From Great Designs To Practical Creations
At Antony Ébénisterie, we combine cutting-edge technology with traditional fine craftsmanship. And when we set out to make any design a reality, our approach always remains customer-first. Our craftsmen employ a hefty dose of attention to detail, which always results in premium-quality cabinets.
Our company is deeply rooted in woodworking heritage, and we always create top-shelf custom cabinets that combine a wide range of materials, styles, and finishes.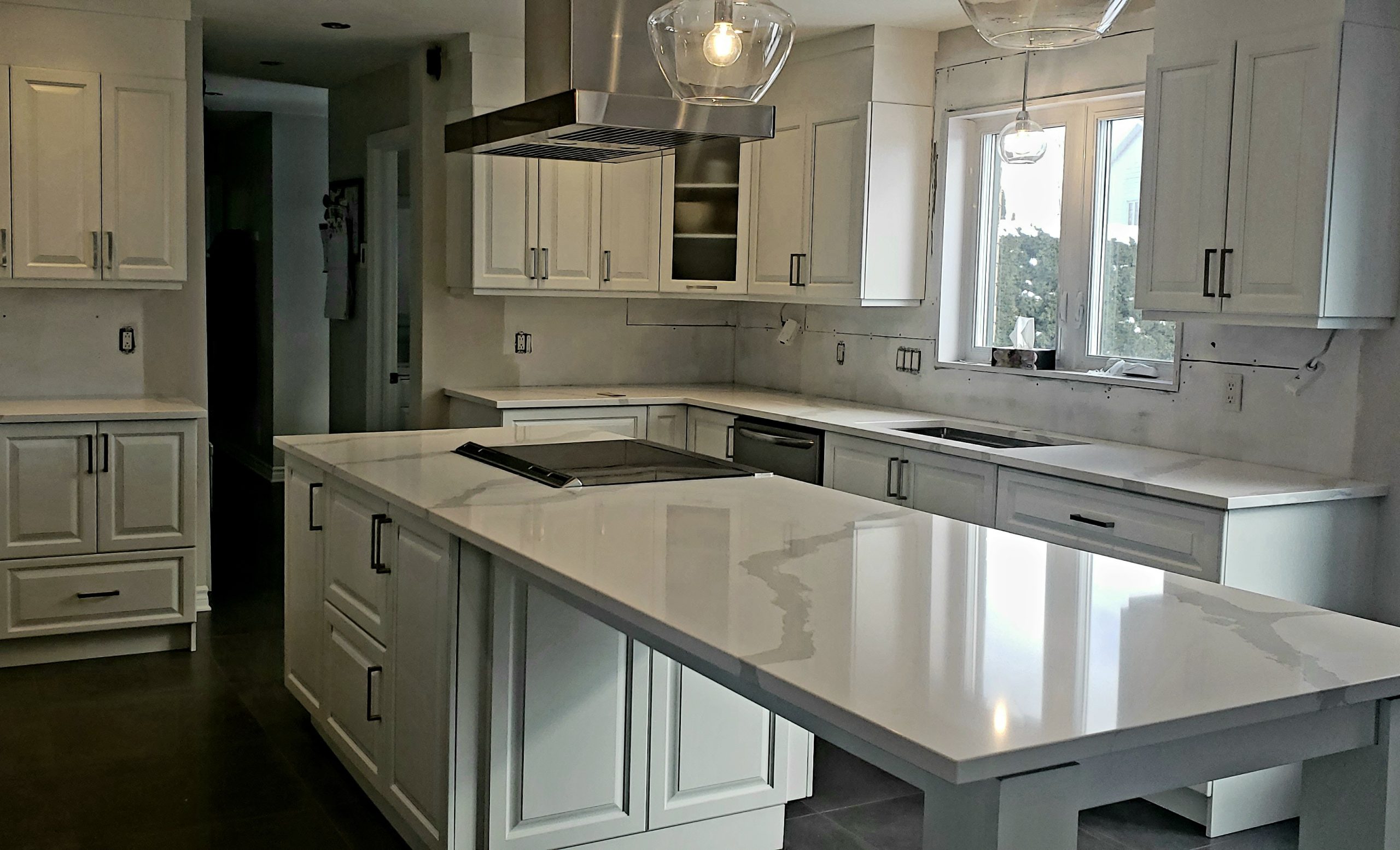 Finishing Touches
When you've decided how your cabinets will fit into your bathroom layout, it's time to put the finishing touches – quite literally! Remember, the finish you choose for your cabinets will inject some personal style into our quality designs. There are plenty of stand-out colors or subtle variations in different cabinet finishes, and we're happy to help you pick the one that works best for you and your space!
Our experts will explain the different finishes we use, their application techniques, and their various pros and cons. We want you to know everything you need to make an informed choice – and when it's all said and done, you'll have the cabinets of your dreams