Kitchen cabinet manufacturer in Saint Rémi
Antony Ebénisterie has been working in Saint-Rémi since 1994 for the manufacture and renovation of kitchen furniture for the residential sector, shops and businesses.
Having beautiful furniture often makes you feel good at home and creates a warm atmosphere in your interior. Whether in your personal home or in your business, one should not overlook the influence that quality furniture and decoration can have.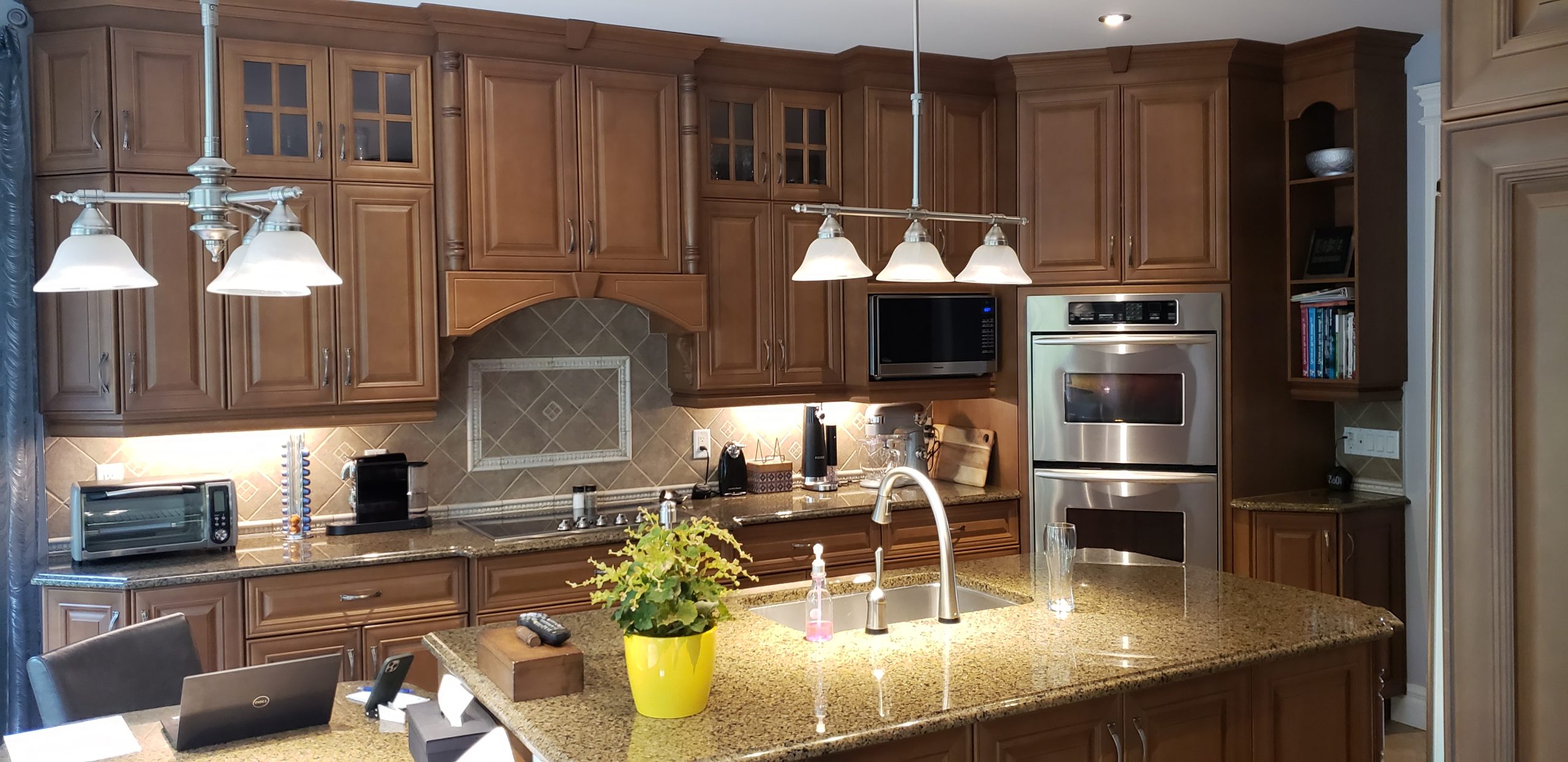 At Antony Ebénisterie, we specialize in the design and restoration of kitchen cabinets in Saint-Rémi. We all know that the kitchen is one of the most important rooms in a home. This is why it is essential that it be trendy, modern, with quality materials. Your kitchen should also reflect your personality and contribute to the overall harmony of your interior.
Restoration of kitchen cabinets in Saint-Rémi
You may find that your kitchen furniture is old and damaged, but you do not want to part with it. With Antony Ebénisterie, opt for the resurfacing of your furniture!
There are many techniques for restoring kitchen cabinets, such as painting your furniture, removing cupboard doors or even changing the color of the cabinets.
At Antony Ebénisterie, we perpetuate family techniques in order to refurbish all your kitchen furniture.
We aspire to find a bare and natural wood in order to rework it properly and that it regains all its shine. To do this, our team of cabinet makers will perform the pickling and sanding of the doors and boxes of your wardrobe.
Once this step has been completed, you have to work on the piece of furniture in order to give it a color, choose for yourself. We finish the restoration of the kitchen cabinet with a protective top coat, for a clean and refined look.
No more searching: Antony Ébénisterie is the partner you need. Competitive prices and quality service.
Manufacture of kitchen cabinets in saint-rémi
In addition to renovating kitchen furniture, we are also able to design new custom furniture, just for you. If you want to redo your kitchen, choose a personalized and up-to-date kitchen cabinet thanks to the know-how of Antony Cabinetmaking.
It is true that it is always pleasant to have a custom-made piece of furniture, unique, that you are the only one to have at home. With the service of our professional cabinet makers, you will have the opportunity to customize your kitchen cabinet down to the smallest detail. The structure, design, dimensions, color or even the wood used, you choose everything from A to Z.
At Antony Ebénisterie, we attach great importance to the collaboration between our teams and our customers. Indeed, it is essential for us to make a piece of furniture that matches your tastes and expectations. This is why we take the time to discuss with you in order to understand your project and we also create a model to have a visual to present to you. We offer a complete and turnkey service, therefore we support you until the delivery and installation of your kitchen cabinet.
Trust Antony Ebénisterie, we work in Saint-Rémi for all your kitchen furniture manufacturing and renovation projects.